Lara Jade is an eighteen years young British( yes indeed British girls are the best ^_^kidding) Photographer/artist/singer...I have come across her work at deviantart.com one day
Lara Fairie, here
and was speechless & even more when I knew her age, she was probably about 15/16 at the time o_O
I really admire this creativity & maturity in young beings, it's so good for them, so enriching and it decides of their path so early which is for the best most of the time, it leads them to living deeper and higher in some ways, to grow a personality, a world of their own.
Lara has an eye for beauty and so many beautiful inspirations.
Her work is obviously one of a kind & it intrigues the watcher, it makes them want to enter these worlds or understand what it is that it makes them feel so bewitched or fascinated.
All in all I admire Lara very much, she is one of my favourite photographer.
On top of that she is a very pretty & smart young woman and has such a lovely voice.
I just wish her all the best, hoping lots of good things for Black Rain (with her love Ant Moore)too!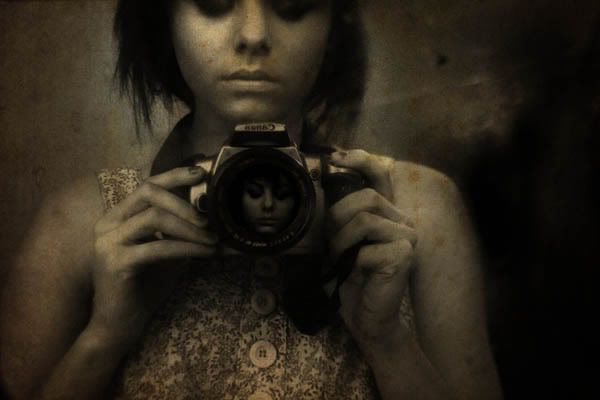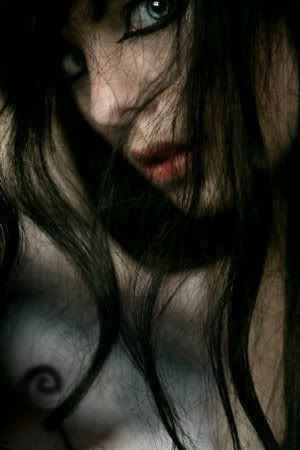 1) First of all would you mind telling me how Photography came into your life? what was the click that made you felt that it was your artist path?
I've always been interested in art from a young age, I'd always be drawing or painting, art was my favourite subject at school. However, it wasn't until I was taking my art GCSE at school until I started working with photographs.
2)What do you prefer in photography( between taking pictures and editing with photoshop,finding creative themes)and how do you work?(by the second part of the question I mean, how do you organize a photo session, how do you choose your themes etc)
Taking the pictures is definately the best part, when you can fit your theme into the camera frame. It's great when you finally see the idea fall together after much thought. Editing is also fun though!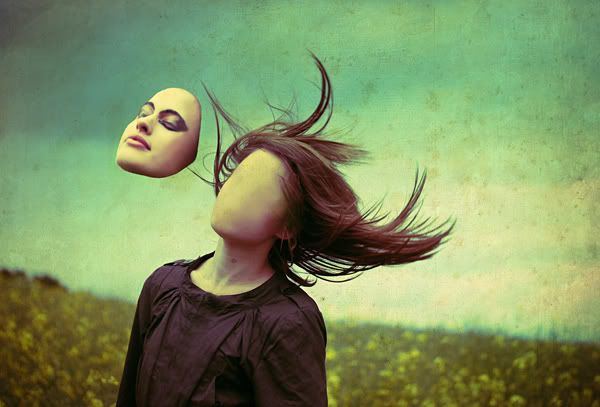 3)How do you see and feel about the connection with model and photographer?
If you and the model are comfortable with each other, everything seems to fall in place within the camera. I have become very good friends with some of my models, and with those models I produce the best work.

4) What is one of your favourite picture you've taken and why?(yeah I know it's a very tough question :oP but you can say the fav of today! ;)
One of my recent favourites is my 'fight series' pictures, I hadn't done anything like that before. It was a challenge so I think I can say I am proud of those.

5)People always think the narcissism in self portrait as arrogance and being " better than thou" type of person, what do you answer to this?
(I dont think that way at all and I adore your self portrait, they are one of a kind and greatly above superficiality or vanity)
When I started out in photography I used myself a lot to practice with, I wasn't comfortable using models when I had no technical ability, so sticking myself in front of the camera was the best thing. I still do self-portraits now to express certain feelings.
As you said, some people believe self-portraiture to be vain. I don't think this is true if the artist has intent to express a certain feeling/emotion aspect and shows a technical ability to create the photograph.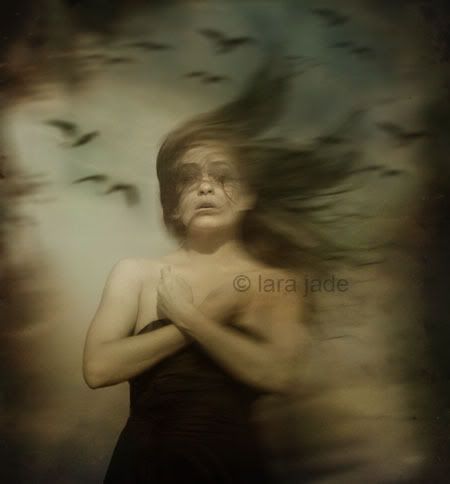 6)Do you receive a lot of mean messages from envious people or do you sometimes see how people can lack respect to you or assume things about you just because you are a wonderful and rather e-famous very young photographer?
How do you deal with their attitude?
Yes, I do get quite a few negative comments. I've learnt to deal with it the simple way - just leave it and ignore it. If people are trying to help you e.g. constructive criticism, I take it in and listen. You have to filter out the good from the bad.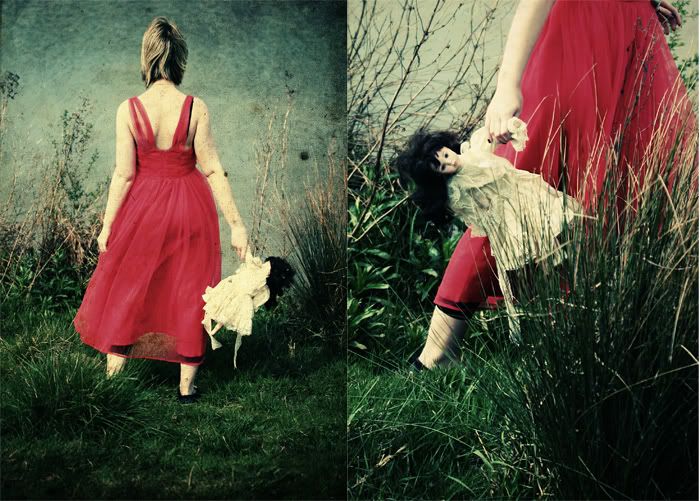 7)What is according to you the difference between photography and painting( because it can really merge sometimes and it's hard to see the difference)?
I think they have their similaries, both mediums involve time, thought, practice and creativity. Photography has more of a creative elemt - you take the photos, you edit, you print. I can't say much though, i'm not a very good painter!

8)Tell me about a good memory of a shooting and how it felt?
I've had quite a few good memories with photoshoots, a few models in particular you can have real fun with, sometimes it's not just about the shooting, it's about the fun involved in it all.

9) I know you also have a band called " Black Rain" with your boyfriend, how did that idea come to you? what singing brings to your life?
Ant started the band a few years ago. I've always been quite unconfident with singing, so it was a huge challenge for me to sing, even in front of him! let alone post it on the internet. Singing in Black Rain has definately been a big confidence booster for me.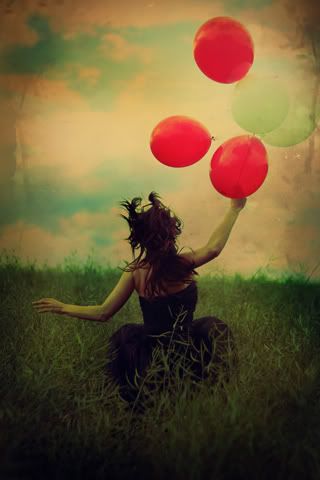 10)You are a mutli talented girl which are the other talents you have but don't really express them enough for now?
Hidden talents? haha. Well I used to be a dancer before I started photography from the age of eight, me and my sister did a range of dancing, and we come first place in the european dance championships. When we left, we had around 250 trophies. I'm also quite a good stylist. :]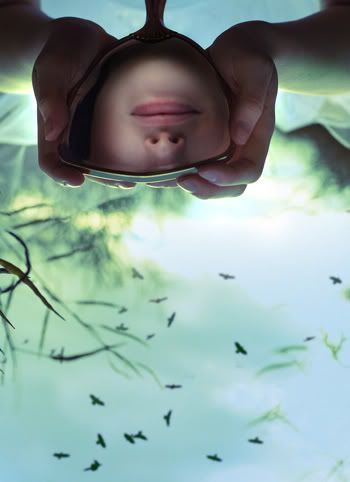 11)What do you expect for your future after your studies, how do you imagine your career?
I'd love to either carry on working for myself or become part of a team for a company, carrying out creative commissions. I also plan to get into the film industry.
nb: all images are copyrighted. All rights reserved to Lara Jade.
so don't be silly using them! it already happened to her & the whole world will kick your ass if you try this again :P